There has been a number of complaints on both Reddit and Samsung's official forums from owners of new Galaxy S9s who are running into deadspots on the phone's screen that are causing the affected devices to ignore touch inputs.
It seems these touchscreen deadspots are affecting both the standard Galaxy S9 and the pricier S9+, with slightly more users reporting the issue on the larger 6.2-inch model.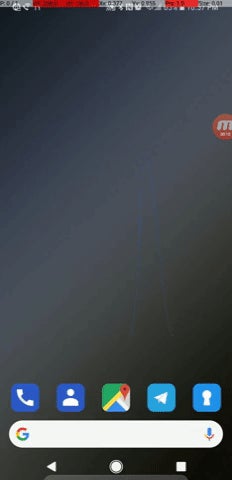 A couple GIFs captured by Reddit user /u/bobdurfob do a good job of illustrating the problem. In the example abovet, after turning on a feature that highlights touch input, you can see that when dragging a finger across the screen, the phone suddenly suddenly stops recognizing anything about two-thirds of the way down.
Then, /u/bobdurfob shows another example of the issue when trying to use Google Gboard to type one letter from left to right across the top row of the keyboard, with the phone ignoring presses on the E, R, and T keys. However, depending on the phone, it seems these deadspots aren't always in the same place, which can make the issue a bit harder to detect.
https://gizmodo.com/some-galaxy-s9-and-s9-users-say-their-phones-suffer-fr-1823984306