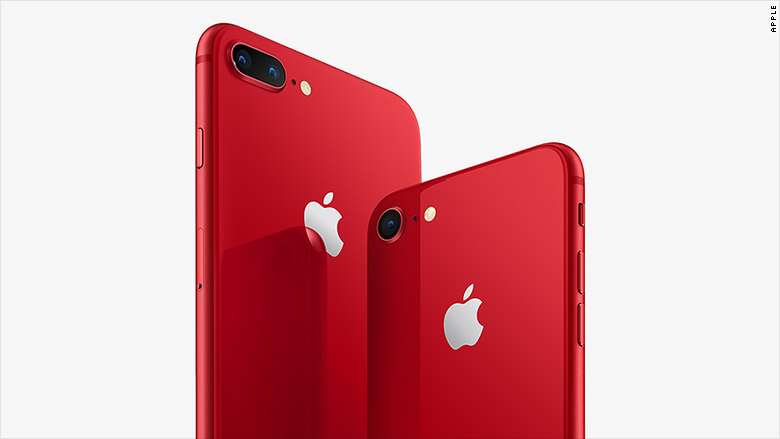 Apple (AAPL) on Monday announced a special edition iPhone 8 and 8 Plus with a red aluminum body. The models are in partnership with (RED), a nonprofit that works to fight AIDS and HIV in Africa.
The devices are identical to the iPhone 8 devices Apple launched in September. They join an existing lineup of iPhone 8 colors, such as gray, silver and gold.
The red smartphones, available in 64GB and 256GB models, start at $699 and $799, respectively.
This is the second consecutive year Apple has unveiled iPhone models in red. Last year, the special edition of the iPhone 7 and 7 Plus commemorated a 10-year long partnership between Apple and (RED).
Apple has long developed (RED)-themed products, such as special edition iPhones, Beats headphones and red accessories for the iPhone, iPad and Apple Watch. An unknown portion of the proceeds from those products go to Global Fund HIV/AIDS grants for testing, counseling, treatment and prevention efforts.
red iphone 8
Since partnering with (RED), the tech giant has donated more than $160 million to its Global Fund. Apple says it's the organization's biggest corporate donor.
The red iPhone 8 and 8 Plus will be available to order online in select countries, such as the US, Canada and Germany on Tuesday. The devices hit stores on Friday.
http://money.cnn.com/2018/04/09/technology/iphone-8-red-release/index.html